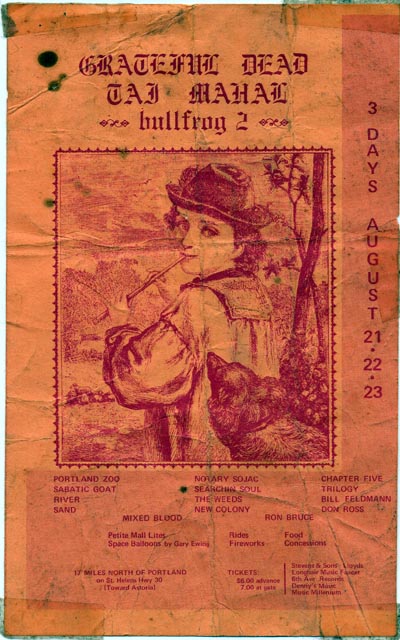 Bullfrog!
The Zoo played the Bullfrog 1 Rock Festival in Oregon City and would have played Bullfrog 2 at the Columbia County Fairgrounds if it hadn't been shut down on a technicality by the Columbia County District Attorney. (See the partial band list here.)
With the Fairgrounds unavailable for the festival, many of the would-be festival-goers descended on the St. Helens town square instead and had a pseudo-festival there. It was all very friendly and upbeat and the Zoo joined in and played there.
The St. Helen's newspaper, the Sentinel-Mist Chronicle, followed the events of Bullfrog 2 and 3; Click here to see a collection of articles.